Tailored applications for companies, using state of the art technology. We can realise any idea and transfer it into virtual reality. Our VR applications work well on all VR headsets and goggles.
AR applications that are relevant in the real estate, sales, marketing, e-commerce or event industries. Our AR applications work both on Android and iOS smartphones.
The original and memorable way to present your company and brand from all sides. Professional post-production and engaging user interaction/user experience solutions.
At Mojo we strongly believe in the power of visually compelling and awe-inspiring content, harnessing the best of today's technology and delivering high quality digital solutions.
Our mission is to create ideas as tangible as possible, and everyday we leverage our creativity to think outside of the box and come up with even better solutions.
…Obviously, virtual reality is where I've placed my bet about the future and where the excitement is going. At this point, I could say it's almost a lock. It's going to be magical – it is magical – and great things are coming from that.

John Carmack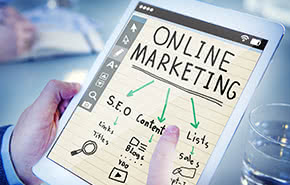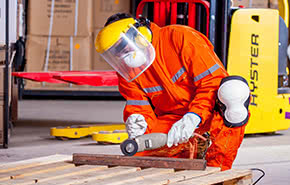 Manufacturing & Logistics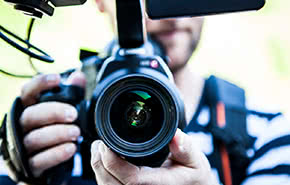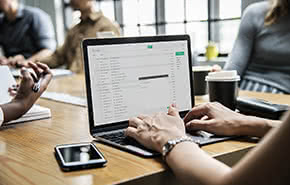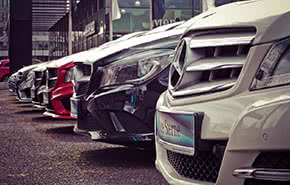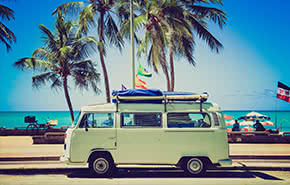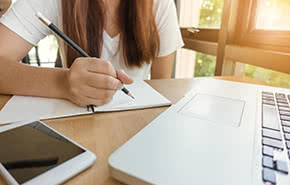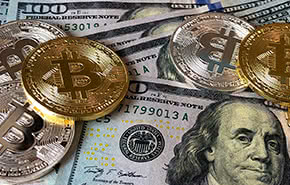 The
innovative solutions
we offer
VR apps:
soft skills courses
interactive games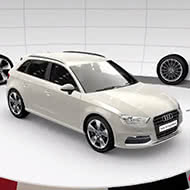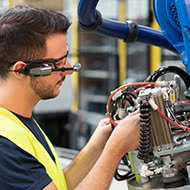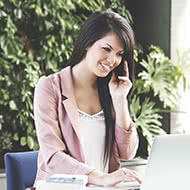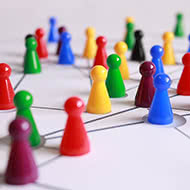 AR mobile apps:
product visualisation
interactive configuration
S&M games
driving customer engagement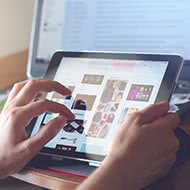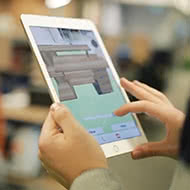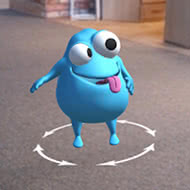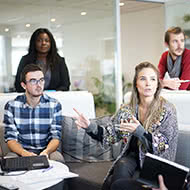 Smartglasses:
logistics
automated instructions
remote assitance
field services and mainenance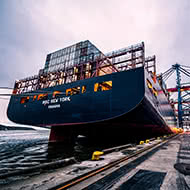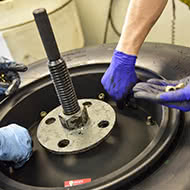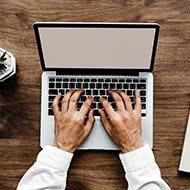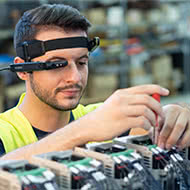 At MojoApps we design innovative VR and AR applications and prepare fully immersive, interactive and dedicated solutions for businesses operating in the real estate, medical or other industries. The marketing and sales tools that we offer are always tailored to specific needs and requirements of our clients, which guarantees their effectiveness. We also specialise in game development and 3D modelling.
Faster acquisition of knowledge
Habit learning
Realistic training scenarios and environments
Professional simulations
Visible and tangible elements of the curriculum
Clear safety procedures
Interactive user manuals
More and more educational institutions order tailor-made VR and AR apps to foster students' comprehension and acquisition of knowledge by making their learning more exciting and entertaining. It is no secret that textbooks are not effective teaching tools when used alone, as they always should be supplemented by interactive teaching materials that help to see a problem or an object from a different perspective.
VR and AR technology can be used to learn medical procedures, the human anatomy, chemistry, biology, astronomy, geography, history, machinery maintenance and many more. Now it is possible to see even the most distant places, watch historical events as a spectator hidden somewhere in the crowds, or touch various organs and interact with them. Click here and learn about our medical simulator – OperatioMed VR.
With the use of simulators, students and trainees become familiar with a given situation or process, which eventually makes them feel more relaxed and confident. Participation in such training sessions might be really beneficial to their comprehension of knowledge, as VR and AR applications foster habit learning and shape long-term memory of complex procedures. Students explore and try things and, unlike in the real world, their decisions do not carry authentic risks.
What is more, interactive safety procedures and user manuals are more clear and more eye-catching, and thus people no longer need to waste their time reading long manuals because now everything is just so easily accessible. As a result, the risk of errors, malfunctions and accidents is significantly lower.
Get customers' attention
Arouse interest
Create a positive long memory effect
Improve brand recognition and perception
Shape customer loyalty
Increase sales
Augmented Reality makes advertising interactive, allowing marketers and advertisers to reach out to people in totally new ways. Unlike images or banners, augmented reality ads are immersive, which means they help marketers create a unique emotional connection with their customers. AR brings print to life, with the use of this technology ads are interactive and lifelike.

An ordinary business card or leaflet is less likely to impress potential customers, who tend to hide it quickly in their pockets, forget about it or just throw it away. AR technology transforms it into a unique and impressing gadget that everyone will praise and chat about while at the same time promoting our company.
Read more about some of AR business cards made by our company – Qverty  AR Business Card and Space Digital AR Business Card.

AR can also help customers make their purchasing decision and at the same time it is an interesting experience for adults, children and their parents. Now customers can see the final product, the contents of a box, virtually try on clothes or check whether a particular piece of furniture will fit in a given space.

Virtual Reality catches maximum of customer's attention as it engages almost all the senses. It helps to present content that is innovative and delivers a certain message. It also breaks down perceptual barriers, significantly enhancing the effectiveness of marketing stimuli. Thanks to VR, marketers no longer have to interrupt people with ads, instead they sponsor virtual experiences that people seek out, implement their brand promotion in these experiences and encourage people to build communities. Whether it is a movie trailer or a video game, VR experiences have a much longer trace in the user's memory and generate strong emotions in its users that result in behaviour change.
Machine prototypes
Architectural visions
House/apartment plans
Interior design
Project visualisation is a crucial element of all successful construction ventures. With the use of state-of-the-art technologies it is possible to see the final product at the design stage.
Car designers and automotive companies use Virtual Reality to speed up the design process. Thanks to VR, before a prototype is created, the individual who is involved in the work of the prototype can have a seat inside the vehicle. Moreover, cars can be displayed in AR as rotating models.
The real estate industry requires a great deal of imagination which is essential at every stage of property development, from building design to interior finishing. Augmented Reality allows us to see buildings with all the details and, thanks to Virtual Reality, we are able to walk inside these buildings before they are actually built. What is more, a good project displayed in an interesting and creative way, will surely bring many potential clients
Last but not least, with the use of AR, construction workers and architects have instant access to all the plans at their fingertips, which makes their work much easier, saves time and reduces materials consumption.
Finally, AR and VR let us view properties located a few, hundreds or thousands kilometers from us without losing time to commute or travel long distances. Time and distance barriers are no longer a limitation.
Click here to learn about our Virtual Apartment.
Comprises the following steps:
20%
Consultation
& Strategy
Initial project
review and analysis
20%
Usability
& Design
Strategy, system
and software design
45%
Production
Stage
Implementation
and coding
15%
QA
& Assistance
Comprehensive assistance
service
Tell us which pricing model your prefer. You are not sure? Let's talk about it.
| | Time & Materials | Fixed Price |
| --- | --- | --- |
| Size of project | Medium & large | small & medium |
| Requirements | evoling | defined |
| Flexibility | | |
| Client's participation | significant | little |
| Methodology | agile | waterfall |
| | Open deadline | Fixed deadline |
| | Non-Specific Requirements | Fixed Requirements |
| | Time-Based Rate | Fixed Budget |
Download and try
Mojo AR Portfolio
Download the mobile app and see our portfolio in Augmented Reality