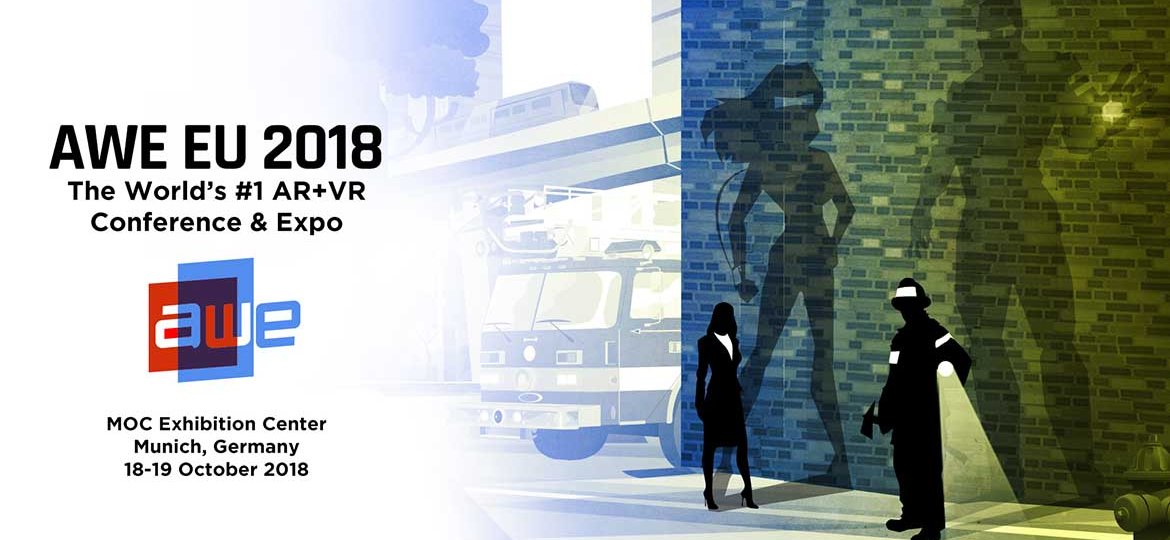 In Mojo Apps we love participating in every event which is dedicated to new technologies, both as an exhibitor and visitor. So it is obviously that we couldn't miss AWE EU 2018 (Augmented World Expo) in Munich, Germany on October 18-19, 2018 – the European edition of the most important augmented and virtual reality conference and expo series.
The event gathered more than 100 exhibitors of world-changing technologies, 100 speakers and thought leaders, and nearly 2,000 industry attendees.  That is an amazing information for an XR enthusiastics.
We must say that we saw some of the craziest tech innovations during these 2 days.
We had the chance to try out the latest XR tech demos, and network with the largest concentration of inspired leaders.
Our main purpose was to find out what trends are now and have the opportunity to talk to our official partners.
One of them is Vuzix Corporation – a leading supplier of Smart-Glasses and Augmented Reality (AR) technologies and products for the consumer and enterprise markets. We were discussing our partnership and future cooperation. It was pleased to hear that  the Vuzix Blade  Smart Glasses received "Best in Show Overall" Auggie Award at AWE 2018.
We were testing Vuzix Blade Smart Glasses and the results were incredible. It is a fantastic device. No doubt.
Visiting conference during these 2 days, we realized that every company has some product based on remote assistant and augmented reality maintenance. It is no secret that maintenance and remote assistant play a very important role in the industrial sector, especially in time of the fourth industrial revolution. In Mojo Apps we know that very well and we are implementing that solution in Poland.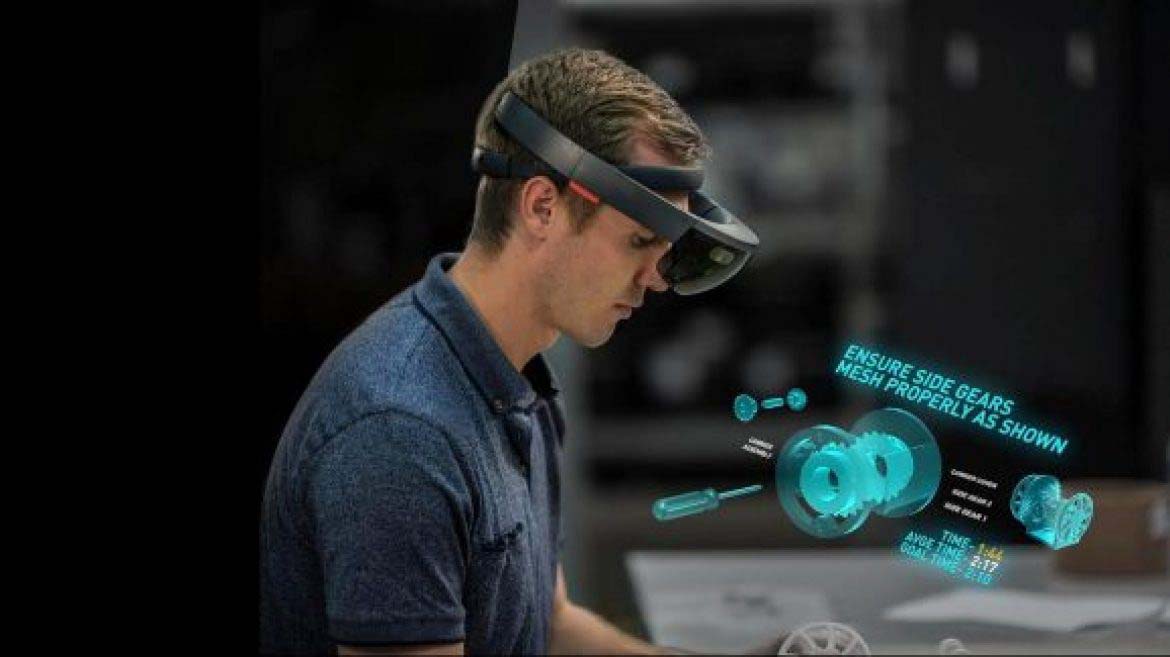 There is no doubt that AR is hot right now. So many things has happened in AR before the conference in Munich.  Enough to mention that Google is integrating AR into maps to improve walking directions – a much-needed upgrade.
AWE USA conference co-producer, Tom Emrich said in an interview in July this year that he "sees six main trends emerging at AWE. "The AR Cloud, Location Based VR, Enterprise uses of AR and VR, Blockchain & XR, and mobile AR with a focus on creator and developer tools."
One thing had a huge impact on us, and is why we decided to put more effort into our work on it – collaboration in Virtual Reality.
We were testing different solutions for meetings and collaboration in VR. It was truly inspired and gave us some new perspective on how we should create our own VR training products.
We hope that soon the experience and knowledge gained during the conference will bring the results we expect and let us show you some new positions in our offer.