VIRTUAL
REALITY IN
EMPLOYEE
TRAINING

The latest digital training innovations can give users an edge and a perspective that wasn't previously achievable within the confines of a traditional experience. It's an effective teaching tool because the technology gives field personnel hands-on training by simulating situations in a controlled environment. VR training gives users visual, real-time, simple-to-follow instructions and operating procedures as well as key messages, which help reduce the chance of human error and direct operators to the correct equipment for handling particular tasks.

Machinery and
Maintenance Training

Health and
Safety Training

Optimising Perfomance
of Employees
Machinery and
Maintenance Training
Virtual Reality technology allows the on-place training of personnel in maintenance and repair, helping operators to perform intervention more effectively and efficiently: reducing time, mistakes and producing saving on budgets. By using Virtual Reality training, local maintenance crews can be trained and deployed for specific maintenance and service operations, without the need of an expert service engineer.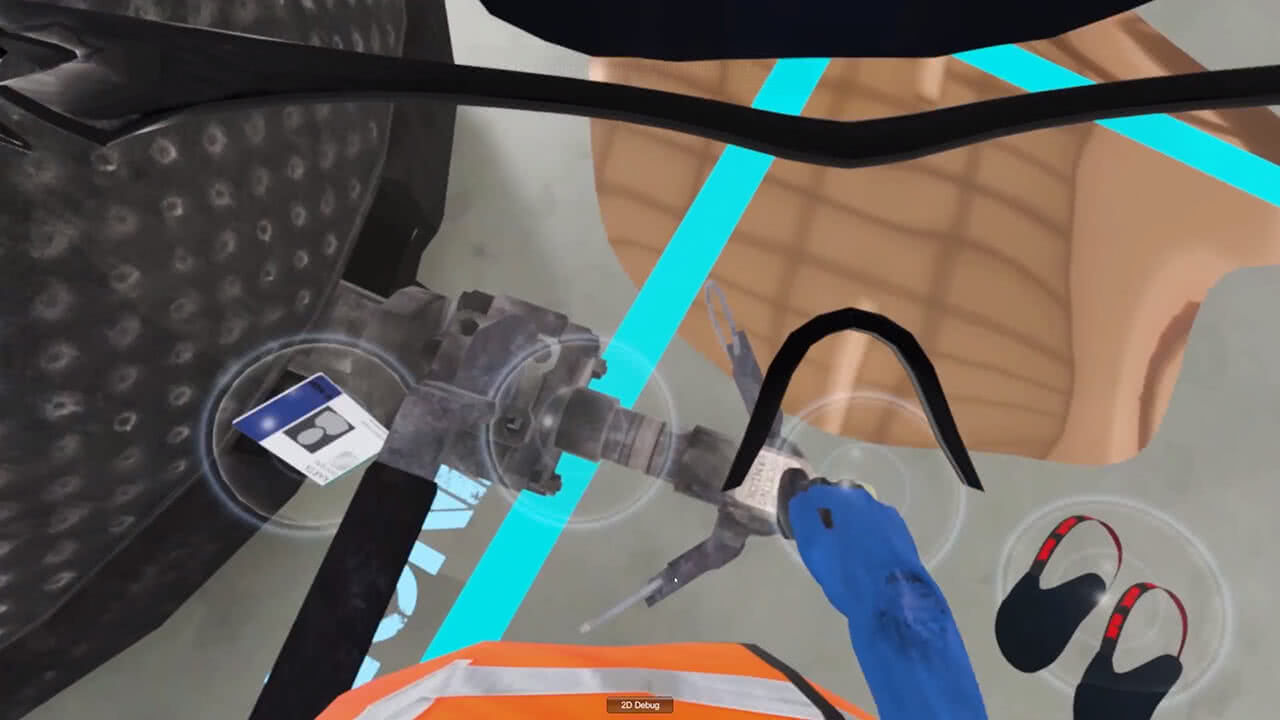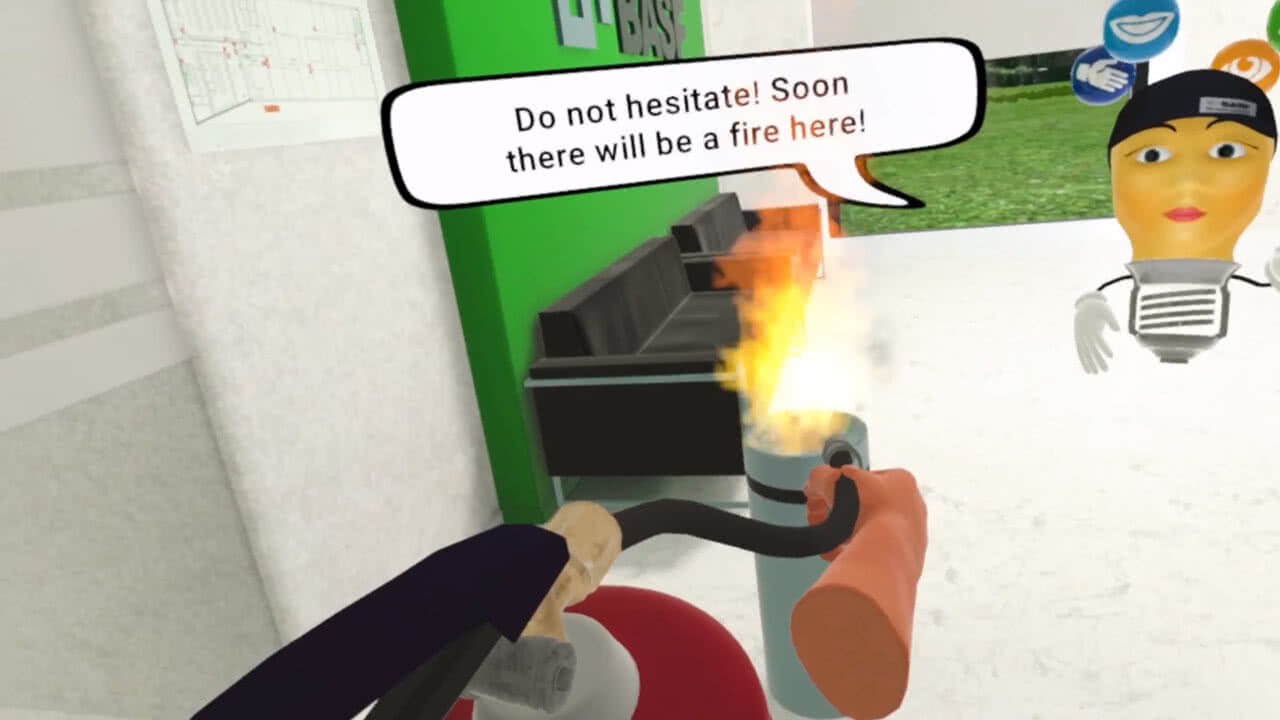 Health and safety Training
VR allows workers to make mistakes and ignore processes and find out what happens – without actual harm. This is a more effective way of learning why a job needs to be carried out in a stated way than simply being taught the process. It's more engaging than some traditional forms of training. VR application allows you to create real-life situations in a safe environment. Important thing is that virtual training can be done remotely, saving time and money.
Optimising Performance
of employees
Training in Virtual Reality is not just about transforming existing training to a digital environment. It's a new way of thinking and developing training. Its effectiveness lies in the fact that personnel is learning by doing without disturbing the production process. Operation management theories like Lean manufacturing principles can easily be integrated with operational training in Virtual Reality.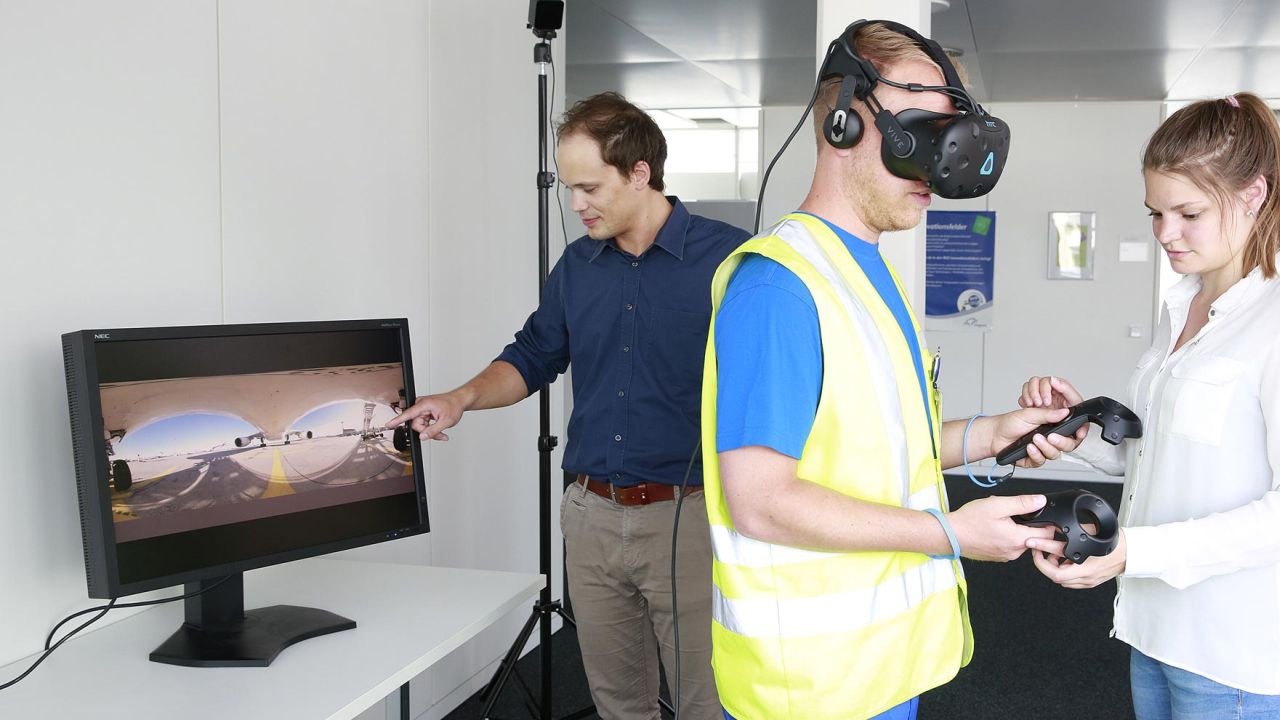 Virtual Training for BASF
We prepared the first stage of an implementation of the VR application in the field of training dangerous situations at the factory and in the office. The project was ordered by BASF – the biggest chemistry company in the world as an innovative form of employee training.
The VR Training application is connected to the CMS platform, which analyzes the key elements of VR training scenarios and stores the training results for each user.
BENEFITS OF AUGMENTED REALITY IN employee training

Faster acquisition
of knowledge


Realistic training
scenarios and environments



Visible and tangible
elements of the curriculum


Improve safety
and reduce risk

Do you like an augmented and virtual reality? Do you want to develop your skills in innovative technologies? We have several positions available for you:
Unity Developer
Junior Sales Manager
Backend Developer